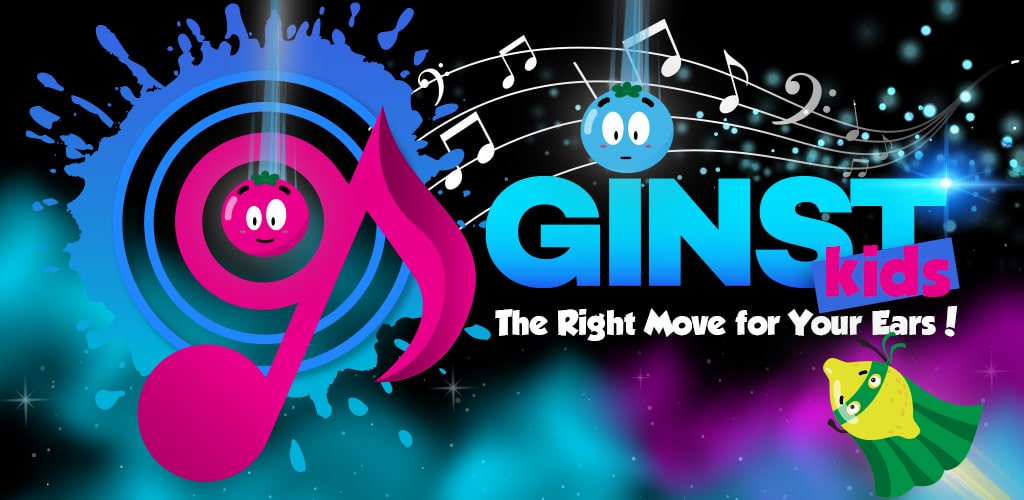 We are proud to announce the official launch of Ginst Kids – Music Game v1.0. Kids edition of the original Ginst – Music Arcade Game, with lots of fun music for kids.
Get Ginst. Make the right move for your ears. Today.
Learning to play music can be fun, inspiring, and time-consuming, but one thing is certain – it's never easy. It's necessary to choose the appropriate instrument, spend money and time on music classes, and ensure patience for everything ahead. Not anymore. The intuitive interface allows kids to easily master the basics of playing in the easiest way – just enjoy the game.
Ginst – the right move for your ears.
This music arcade game will turn your phone into a musical instrument! Explore a playful world made entirely of popular children's songs!
Arcade – Master your skills through a series of tutorials and songs. Play songs to unlock new game modes: Quick Play, Multiplayer, and Free-play.
Quick Play – Play your song in three modes: Lead, Bass, and Percussive. Multiple difficulty modes:
– Easy – Just tap with your left and right thumbs to produce note sounds when the note hits the keyboard
– Medium – Tilt your device to get the right pitch position. Playing range is larger to help catch the notes.
– Hard – Same as medium, but playing range is exactly one note pitch.
Free Play – Import your favorite MIDI songs, pick your instrument, select tracks to play, and enjoy the harmony.
– Musician – Play the music while moving your phone in freestyle. Use the G sensor and your thumbs' movement to make polyphony.
Multiplayer – Play with your friends in the local network. Select the Lead, Bass, or Percussive track for every player. Play your instruments and songs with your band.
Musical Instruments – Gamers can change musical instruments and play every mode with your desired sound.
Preview – Watch and listen. See how our AI plays songs and learns.
Company name: Gravity Games Ltd.
Address: Nemanjina 57a, 12000 Pozarevac, Serbia
VAT: 111385444
Reg: 21473642