Ginst – Music Arcade Game – official release v1.0 – 19.12.2020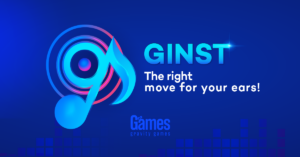 We are proud to announce the official launch of
Ginst – Gravity Instrument
v1.0. Our previous Open Beta release passed with flying colors so we are hoping that the official release will follow its course. We give our thanks to all Open Beta testers who helped us polish the gameplay with their feedbacks and suggestions. For all the new players our there, we wish to say:
Get Ginst. Make the right move for your ears. Today.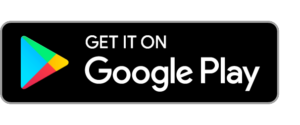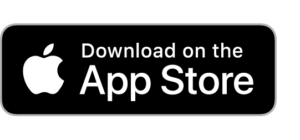 About
Extraordinary music game which uses your phone's G-sensor for player positioning. Learning to play music can be fun, inspiring, time consuming, but one thing is certain – it's never easy. It is necessary to choose the appropriate instrument, to spend money and time for music classes and to ensure patience for everything ahead. Not anymore. Thanks to the intuitive interface, Ginst allows you to easily master the basics of playing, the easiest way – just enjoy the game. This is your chance to turn your movements into music. Ginst uses original, custom made music themes which you can find on
SoundCloud
and
YouTube
. Ginst – the right move for your ears.
Game Basics
Use your mobile phone's G sensor as Note Pitch to get the right tone. Tap when note enters hexagonal keyboard to play the instrument.
Game modes: Arcade – Master your skills through a series of tutorial and songs. Every song you play, unlocks Quick Play, Multiplayer and Freeplay. Quick Play – Play your song in three mode Lead, Bas, Percussive.
Change your difficulty:
Easy – just tap with left and right thumbs to produce note sound when note hits hexagonal keyboard
Medium – use G sensor on your phone to get the right pitch position. Playing range is larger to help catching the notes.
Hard – Same as medium, but Playing range is exactly one note pitch.
Expert – Play your song with G sensor on your phone with no visual data. You must use right move for your ears 🙂 .
Preview
– Watch and listen. See how our Ai plays songs and learn.
Multiplayer
– Play Ginst with your friends in local network. Select Lead, Bas or Percussive track for every player. Play your instruments and songs with your band.
Free Play
– Import your favorite midi songs, take your instrument, select track to play and enjoy harmony. You can even import your own midi compositions. Use our midi commands to create special notes like vibrato, bombs, chords, colors and much more. Find more information about free play and custom midi
here
.
Musician – Play your music with moving your phone in freestyle. Use G sensor and specific thumbs moves to make poliphony.
Musical Instruments
– You can change your musical instrument and play every mode with your desired sound.
Gallery
Company information
Company name: Gravity Games Ltd. Address: Nemanjina 57a, 12000 Pozarevac, Serbia VAT: 111385444 Reg: 21473642